Bike To The Beach
June 23, 2013
Ride to Coney Island from around New York and New Jersey!
Start from various locations around New York (full list coming soon)
Ride across bridges and on greenways through the city
All routes end at the Shorefront Y on Coney Island at 1 pm
Tell your non-riding friends to meet us there!
Registration will open shortly.
Riding is FREE!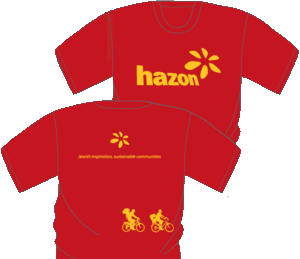 $18 to receive a t-shirt and and lunch at the beach
Other partners
Hazon gratefully acknowledges Noam Kogen for his sponsorship of this event.