Bike To The Beach
Sunday June 23, 2013
Ride to Coney Island from around New York and New Jersey!
Start in one of five locations around the New York metro area and ride to Coney Island with your neighborhood team! Meet up with other riders as you cycle across bridges and on greenways through the city. All routes end at the Shorefront Y on Coney Island at 1 pm where lunch, celebrating, and treasure hunts may ensue…
Starting Locations
New Jersey: Fort Lee
Upper West Side: JCC Manhattan
Upper West Side: 83rd and Riverside (with Can Velo Riders)
East Village: 14th St. Y
Brooklyn: Prospect Park
Ride for FREE!
Stay for lunch & t-shirt: $18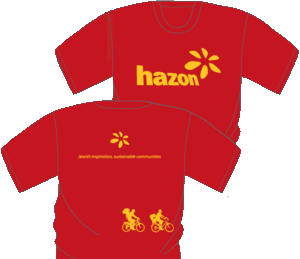 Starting Locations
We will be starting from multiple locations all over the NY area. Please arrive a few minutes early – we want to leave on time so that you have ample time at the beach.
Cue sheets will be provided for all riders, however this ride is NOT fully supported. You should bring filled water bottles and a helmet. It is best to carry some energy bars, some cash, and identification. Please note: Helmets are REQUIRED for all riders – if you are not wearing one, you will not be allowed to ride.
There will be the option to either bike back to your starting location or you can choose to take the subway home.
Partners
Hazon gratefully acknowledges Noam Kogen for his sponsorship of this event.